Tim Wiggins Inspections intern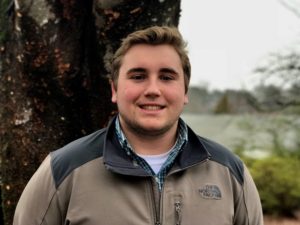 Hunter joined the TWI team in January 2019 as an intern. As part of his internship, he is accompanying Tim on home inspections, developing a general understanding of home inspections and TWI's auxiliary inspection services, and assisting in writing blog posts for TWI's new blog.
Hunter is completing the internship as part of a Career and Technical Education class at Wakefield High School in Raleigh, where he is currently a junior. By the spring, he will have completed more than 135 hours with TWI.
Upon graduating from high school, Hunter plans to apply for an apprenticeship with a local commercial construction company. He says his experience in working with TWI will not only be useful in his future apprenticeship, but also when he purchases a home.
When not working or attending school, Hunter enjoys hanging out with friends, four-wheeling and fishing.