Alice Ray
Broker/Owner
The Ray Group at RE/MAX Hometown
Wake Forest, North Carolina
Since 1979, Alice Ray has worked as a realtor in her hometown of Wake Forest, North Carolina, and other nearby towns. She met Tim Wiggins, owner of Tim Wiggins Inspections, when he worked as a builder and general contractor in the Triangle.
When Tim became a state licensed inspector in 1997, Alice was one of the first realtors he worked with. Today, Tim is still helping Alice's clients better understand their homes and the properties they are planning to purchase in Wake Forest, Rolesville, Raleigh and surrounding communities.
"I like to tell my clients that when Tim performs their inspection, they have double coverage. He didn't just take a test to become an inspector. He has many years of building experience as a licensed contractor and is also a licensed realtor. Tim has gone above and beyond to be fully knowledgeable in not only his position, but also understanding realtors and their businesses.
After nearly 40 years in real estate, I have seen a lot of home inspection reports completed by many inspectors, but Tim's report is always thorough, precise and timely. In addition to helpful photos, my clients and I especially like the final summary he includes at the end of the report that clearly states the most important items in need of immediate attention.
Also, because Tim is a realtor, some of my clients have walked their inspection with him without me having to be present. For my busier clients who don't have time to attend their inspections, his reports are clear and detailed enough for them to understand. Additionally, he is available to answer any questions they may have about the inspection report.
Tim has taught me a lot over the years just by listening and watching him. Put simply, he's my go-to inspector and I trust him."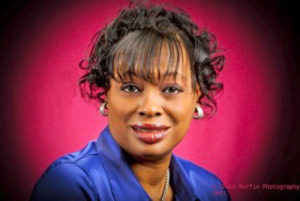 Suzanne Burton
Real Estate Agent
Northside Realty
Raleigh, North Carolina
Real Estate Agent Suzanne Burton of Raleigh has worked with Tim Wiggins Inspections since 2002, when she left a corporate job to become a realtor. Since then, she says she's spent so much time working with Tim that she jokingly refers to him as her work husband. A self-described "difficult person to please", Suzanne considers Tim an integral part of her expert team.
"Tim is the total package. In addition to his experience as a licensed general contractor and home inspector, he has an uncanny way of making me and my clients feel comfortable during the stress of real estate transactions.
Sellers are often nervous about putting their homes on the market and buyers can be anxious when making the single largest investment of their lives. I can trust Tim to be the expert they need in making an informed decision based on his findings.
I have a client that has used Tim multiple times since 2004 for pre-listing and new home inspections. Tim continues to provide exceptional customer service, even after the inspection is complete, by being available to answer client questions. Like my clients, I respect him and appreciate his availability, integrity and professionalism.
He's extremely competent in his job as an inspector in Raleigh, Wake Forest, Rolesville and surrounding communities and just being around him helps me in my career as a realtor.