Purchasing a home is one of the single largest investments a person makes and it's important for people to be well-informed on the condition of a property before they make the decision to buy it.
A residential home inspection educates potential buyers on problems with a home and alerts them of costly repairs, which ultimately helps minimize unpleasant surprises after a property is purchased.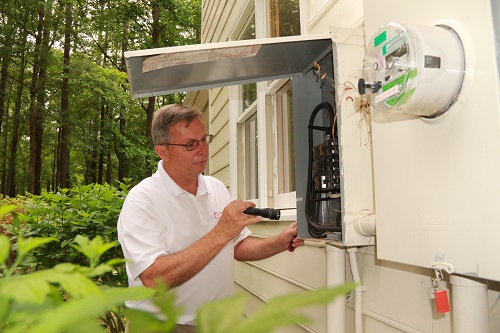 Licensed Home Inspector Tim Wiggins checks a home's foundation, crawlspaces, structural components, roof, floors, walls, ceilings, exteriors (decks, driveways, siding, trim, etc.), windows, cabinets, plumbing components, hot water system, electrical components, kitchen appliances, chimneys, smoke detectors, built-in appliances, heating system and heat distribution, chimneys and central air conditioning, among other places and things.
His thorough home inspections typically take 2.5 to 3 hours.
While Tim emails all customers a detailed home inspection report of his findings, he encourages his clients to walk their inspections with him. This allows people to become familiar with the home and visually observe any items of concern.
A home inspection also serves as a good time for the client to spend time inside the house, start envisioning how to add their personal touches, take measurements and get acquainted with the home. Additionally, those who attend inspections with Tim tend to have a better understanding of his findings when they review their inspection report.
The North Carolina Home Inspector Licensure Board publishes a Standards of Practice that identifies systems included or excluded from a home inspection.
See what days and times we are available to perform your home inspection using our online scheduler.
Here is a sample Inspection report.