Drones are unmanned aerial vehicles that take photos and videos from high in the sky. Tim Wiggins Inspection's drone pilot Jack Watson helps Lic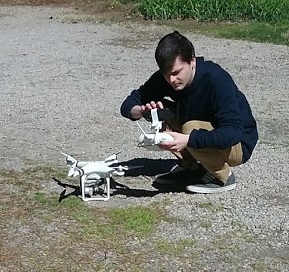 ensed Inspector Tim Wiggins view areas of a home or structure that are not easily or safely reached, such as the roof, chimney, etc.
TWI uses a DJI Phantom 3 Standard drone to see issues with roofs and chimneys in homes and commercial buildings.
TWI's drone is also available for real estate agents wanting to get a bird's eye photo or video of listing properties.